(Full version for iPhone, iPad and Apple Watch)



(Freeware version)


(loads faster, no ads)



(Ad supported freeware)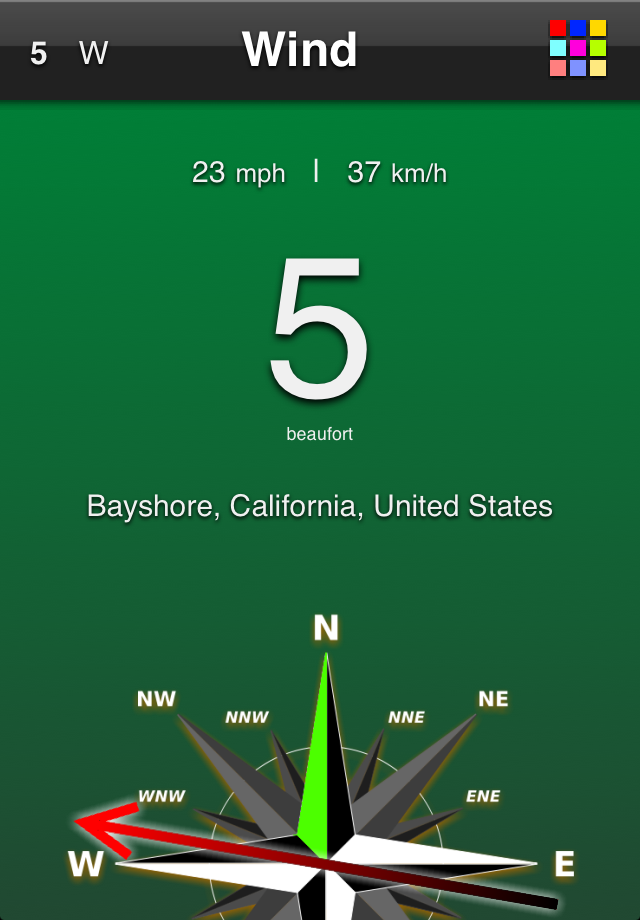 This application shows the current local outdoor wind speed (in beaufort, mph and km/h) and direction, measured by a nearby weather station for which it uses your current location. The background color changes with the wind speed.
Hints:
The wind is automatically updated every hour
Tap the beaufort wind scale to update it manually
The location is automatically updated when you move more than 5 miles/10km
Tap the location to request a manual update
Supports the
Apple Watch: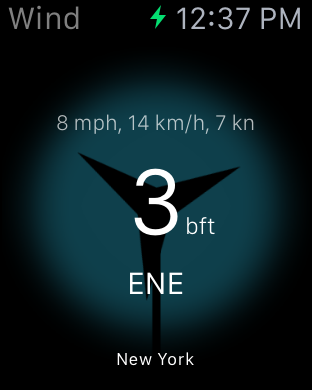 Powered by
Open Weather Map
and the
GeoNames
database.
Try the Winds App if you want to get the current wind speed and direction for different locations:

Related Applications:
---
More iPhone Applications:
---